Welcome to The West Indies Supporters' Club
Welcome to The West Indies Supporters' Club
Welcome to The West Indies Supporters' Club
Welcome To The Windies Warriors!
WWSC is the support group for West Indies cricket and apart from our fundraising activities, it will be our mission to inform and educate our members what cricket is all about and what it has meant to West Indians over the years. Our cricket did not start in 1978 but a long time before then. In fact, the records show that some regional cricket was organised in our region as far back as 1865 so it is likely that the game was played even before then. We will look at those early years and up to 1928 when we made our first tour to England as an official test team. We will then have articles detailing the past decades of our cricket. 
We know we also have supporters who have much knowledge of the game and cricket life in the region and we will love to hear from you to share your special perspective. Tell us about your territory, its cricket history, its venues, its special characters and how cricket is organised now and what is the condition of the game there. Positive and constructive comments will be greatly appreciated so we look forward to your input.
The West Indies Men's Senior cricket team will embark on a busy schedule of matches in 2023 starting with two tests away against Zimbabwe in February followed by another series of two tests, three ODIs and three T20Is away in South Africa in February and March. We then play India in two tests, three ODIs and three T20Is in our own backyard where our performances have been encouraging. In September we play Afghanistan away in three ODIs before we attend the ICC ODI World Cup in India in October and November.  Afghanistan visits us for three ODIs in November before we end the year with three ODIs and fiveT20Is against England in December.
Our U19 Women have the ICC T20 tournament which started this month in South Africa from January 14 to 29, while the Senior Women play a tri-series with South Africa and India in South Africa before the ICC T20 World Cup also in South Africa from February 10 to 26.
Welcome to team West Indies' global supporters' group, the Windies Warriors, home of the best cricket supporters in the world! WWSC acts as twelfth man for all West Indies teams and will offer our support through the good and the bad times
The Windies Warriors News!
Gabriel Returns To The WI Squad For Zimbabwe Tests
West Indies have also bolstered the squad with two left-arm spinners, Gudakesh Motie and Jomel Warrican
West Indies Rope In Andre Coley As Interim Head Coach For Zimbabwe
Andre Coley has been announced as the Interim Head Coach of the West Indies Men's team for the upcoming tours of Zimbabwe and South Africa following the meeting of the Cricket West Indies (CWI) Board of Directors.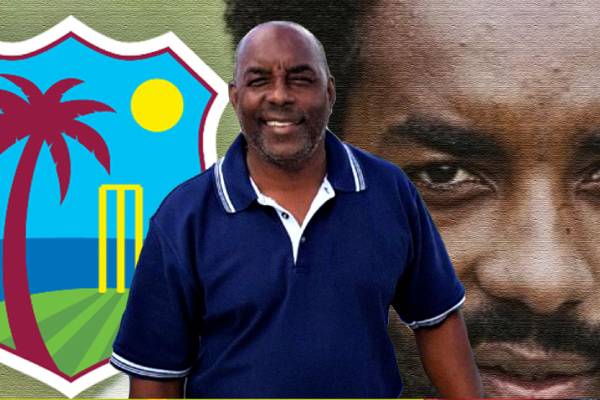 West Indies Add Roland Butcher As Men's Selector
The move comes in the week Andre Coley was installed as interim head coach for the upcoming Zimbabwe and South Africa tours.
Kraigg Brathwaite Named In ICC Test Team Of The Year
The ICC's Men's Test Team of the Year consists of 11 players who produced outstanding returns in the 2022 calendar year, with either bat, ball, or their all-around talents. West Indies captain Kraigg Brathwaite has been included in the team.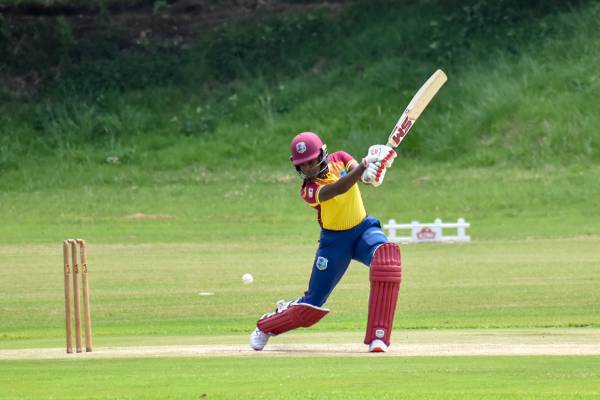 Walsh Happy For Competitive Cricket As T20 World Cup Looms
The West Indies Women's Head Coach Courtney Walsh has welcomed the upcoming Tri-nation series with South Africa and India as they continue preparations for the ICC Women's T20 World Cup.
What Makes Us The No1 Supporters Group?
● Our Commitment
West Indies cricket teams no matter the outcome - win, lose or draw.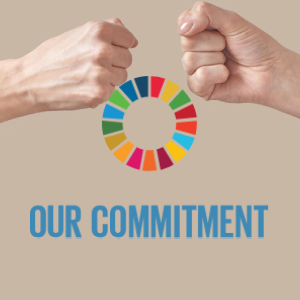 ● Mission
The supporter group at the Windies Warriors is committed passionately to supporting the West Indies cricket team by providing them with a unique voice. Our dedicated and committed support to the team is unrivaled.
● Growing Community Of Supporters
We are an ever-growing group of supporters comprising fans, friends, and family, and we are known for our loyalty.
Windies Warriors: Upcoming Tournaments And Series
● West Indies Tour of Zimbabwe 2023
The West Indies tour of Zimbabwe is coming soon, and cricket fans worldwide are anxiously waiting to watch the series live
● West Indies Tour Of South Africa 2023
West Indies tour to South Africa 2023 is scheduled to begin on Tue Feb 28, 2023, to be hosted by South Africa as per the cricket schedule announced.
● IPL 2023
The IPL 2023 mini auction has shattered the records for the most expensive bids in the history of the cash-rich league as the 10 franchises went all-out to produce the title-winning squads.
Windies Warriors: Our Values
Loyalty: To be the twelfth man for all West Indies cricket teams and support them in good and bad times
Passion: To showcase our passion and dedication for the team playing on home ground or away.
Respect: To treat all cricket fans with respect both on and off the field.
Windies Warriors: Our Values
Loyalty: To be the twelfth man for all West Indies cricket teams and support them in good and bad times
Passion: To showcase our passion and dedication for the team playing at home or away
Respect: Treat All Cricket Fans, Players, And Administrators As Worthy Partners.